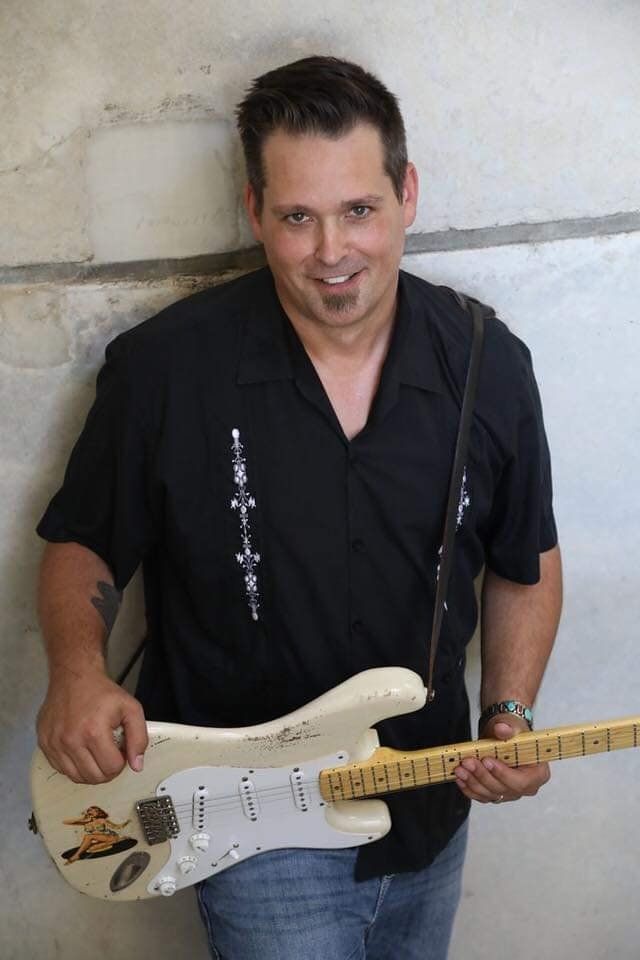 Shawn Pittman was born in the small town of Talihina,Oklahoma at the Choctaw Nation Indian Hospital and raised in Cleveland County, Oklahoma. At age of fourteen he picked up guitar and was soon introduced to the mysterious sounds of Lightnin' Hopkins and Muddy Waters. Soon after he started exploring Elmore James, Albert King and Buddy Guy. Being a teenager Pittman then discovered the Vaughan Bros as well as Anson Funderburgh and Mike Morgan.
At Seventeen, he moved to Dallas, Texas where he attended the Booker T. Washington High School for the Performing and Visual Arts national debut in '97 as Burnin' Up on the Cannonball Records label Something's Gotta Give, was produced by Jim Gaines and followed in '98. Pittman toured with Susan Tedeschi briefly in '99, just long enough to make a television appearance with her on the Conan O'Brian Show.
'Full Circle,' backed by Stevie Ray Vaughan's rhythm section Double Trouble. He had a band with former Fabulous Thunderbirds bassist Preston Hubbard called Killer Instinct. Between 2008-2010 Pittman had five more independently released recordings under his belt. This flurry of activity eventually led to a new record contract with Delta Groove, and plans were immediately set in motion to record another album.
'Edge Of The World' marked Shawn Pittman's tenth release, and contains an inspired program of original material by an accomplished singer, songwriter and guitarist, recalling all the vintage tones and ambiance of the great blues recordings of the 1950's and '60's. Pittman plays virtually every instrument on the CD, handling vocals and guitar, to bass, drums and piano, on top of doubling as the album's producer and engineer. Special guest Jonathan Doyle (Mighty Blue Kings, Jimmy Sutton's Four Charms, White Ghost Shivers) represents the album's only other personnel by contributing tenor & baritone saxophone on four songs. When asked to comment about the inspiration behind his latest and most ambitious project Pittman simply states "I'm just playing the music I want to hear."
During which time he also released his 11th album 'Backslidin' Again' (2015). In January, 2018 Pittman recorded his 12th album 'Everybody Wants to Know' with longtime friend and drummer Jay Moeller In the Spring of 2020, Pittman returned with 'Make It Right', in partnership with Netherlands-based Continental Record Services (CRS) B.B. King told me when I asked him his secret for longevity: "Treat people how you want to be treated, and remember everybody has a boss."
Pittman moved back to Dallas in 2021, and as an adaptation to the pandemic, has expanded his repertoire to include acoustic/solo music. His latest release 'Stompin' Solo' is his first all acoustic album on the CRS subsidiary Must Have Music.